Welcome to the middle of winter! Thank you sun for visiting us!
Our lunch menu today:
Homemade lasagne (beef OR vegie) with winter green salad 14
Melt – bacon, chutney, avocado and cheese 8
Portugese chicken burger 12
Chicken schnitzel caesar wrap 11
Soup of the day – Pumpkin 12
Chicken BLT 12
Frittata with winter green salad 12
Beef nachos with avocado and sour cream 12
BBQ pork with creamy mushroom sauce on focaccia 14
Agnolotti pasta with pumpkin, leek, pesto and caramelised capsicum sauce 14
Beef and guinness with mash 14
Lunch Special
Homemade soup of the day with toasted foccacia/parmesan bread/sourdough toast $12

Drink Special!
With chocolate chunks, wafer sticks and marshmallows. Mmmm. $5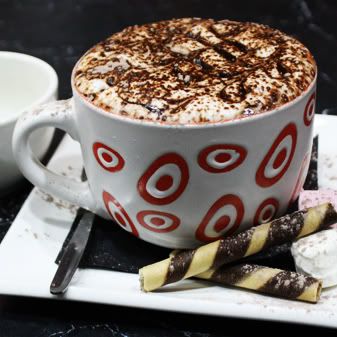 Brrr. It's a bit chilly out there!
Mezzanine now stocks fresh pies sourced from Roberts Bakery in Orange. Eat in or for a fast takeway, they are $3.70 for plain or $4.20 for speciality flavours. Check instore for the daily selection.